If you own business or commercial properties, you already know proper commercial roofing installation is important to protect your investment. The roof is a major part of that investment and we guarantee our work to be the best. Whether it's a major roof repair or a new installation, we will get the job done properly and quickly. It's a standard we are passionate about upholding!
If you need a roofing company, let us show you why we're the best in the business. Our commitment to excellence shines through in every job we do!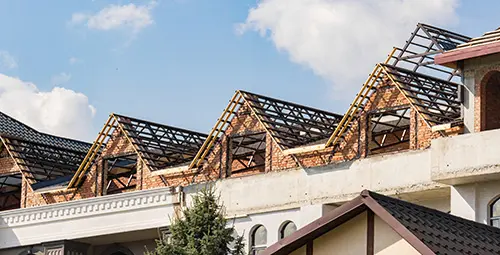 Our commercial roofing services include:
Roof Coatings
TPO Installation
All Types of Roofing Repairs
Waterproofing
Tile Roofs
Metal Retrofits
Re-Roofing
Elements of Commercial Roofing:
There are several factors to keep in mind when selecting materials and a contractor to install a new roof or make repairs to your commercial building:
Choose the highest possible quality materials from an established manufacturer with an excellent reputation for integrity. CertainTeed has been manufacturing roofing materials for over 100 years.
Remember, the money saved today on a low-cost roofing system can be more than offset by the need to reroof sooner as the result of poor materials.
Consider the commercial roofing manufacturer's warranty. The length of the warranty term (in years) helps gauge the superiority of the system selected. Generally, the longer the warranty, the better the system.
Consider energy costs. Keep in mind that white mineral surfaced cap sheets, light-colored gravel surfacing, or roofs coated with reflective roof coating will help reduce interior cooling costs.
Consider building code requirements. Many local and state governments have specific guidelines for specifying roof systems.
For more information about our commercial roofing services, call us today at 706-371-0021!